UX Writing and Content Design
When a new player signs up, they have to go through a process that will verify their age and identity before they can have an active account.
My key role and goals in creating this process:
The brand needs to perform a verification check in line with UK laws and regulations. I needed to identify exactly what information the company needed to collect from the customer by working closely with the compliance, operations and legal teams.
The customer's primary objective is to open an account and get their bonus. The verification process needs to be as painless and smooth as possible for them to help them achieve their goal. To do this, I worked closely with operations to map out a task flow to identify the process and then collaborated with design and development team to create it. I wrote the content to guide the customer through it.
Here's the result:
First point of contact with the brand below. 'Sign Up Here' predominantly displayed at the top. Placeholders indicate initial information required.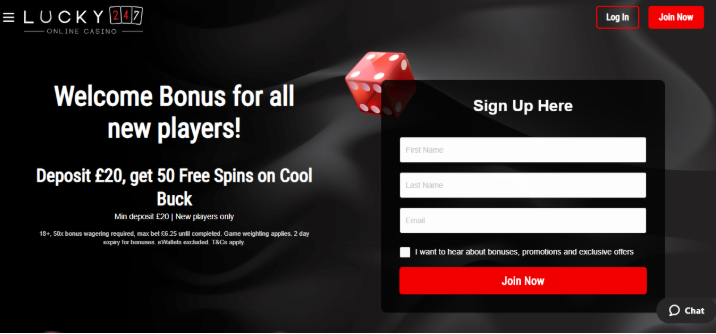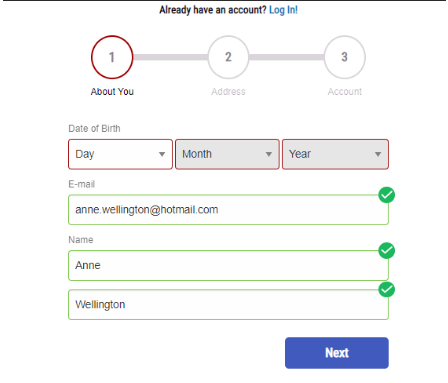 The first and last name as well as the email carry over onto the next form. The customer just needs to fill out 'date of birth' and click 'Next'.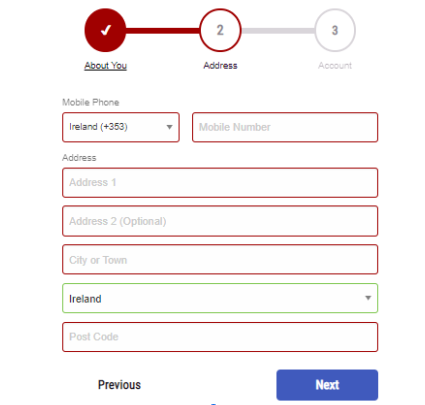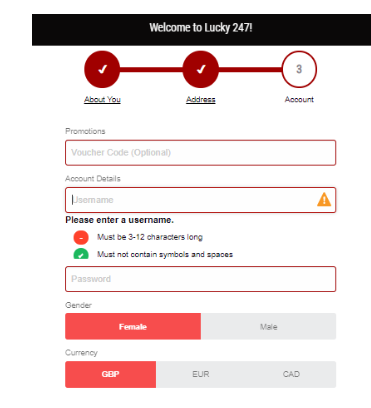 There is a list of criteria for the username that drops down when the customer clicks inside the 'Username' box (the whole list isn't displayed in the screenshot but it does appear live on site). The same happens for the 'Password' box.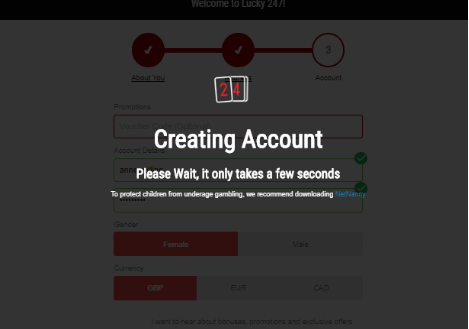 Pop up appears during the verification process. Advises the player of Net Nanny that helps protect underage players or vulnerable people who may live in the customer's household from gambling and online gaming - added value.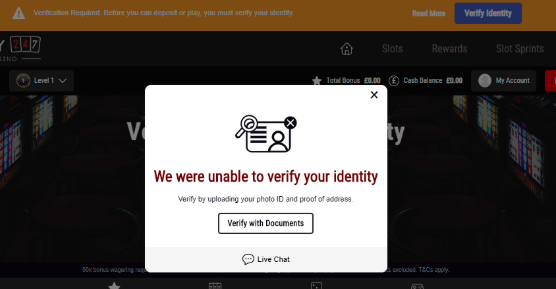 Pop up appears when age and identity couldn't be verified and offers an alternative solution. The banner at the top adds further information.