Welcome email.
Before I changed it, the email was one big chunk of text with no call to action. Now it adds value by highlighting pages that may be of interest to the user, encourages them onsite and adds a clear CTA button.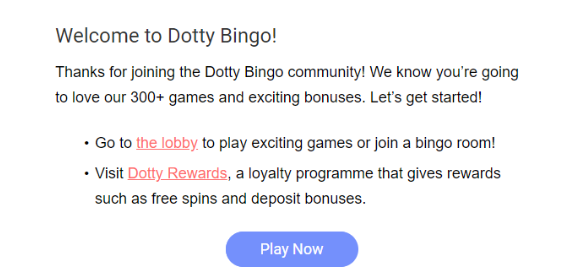 One of 12 emails for a 12 Deals of Christmas promotions where users received a new bonus offer every day for 12 days over the Christmas period. The promotion was based on the son "12 Days of Christmas", but adapted to suit the offerings and the brand.
It also includes a clear Call to Action that explains to the user what they need to do next to get their promotion.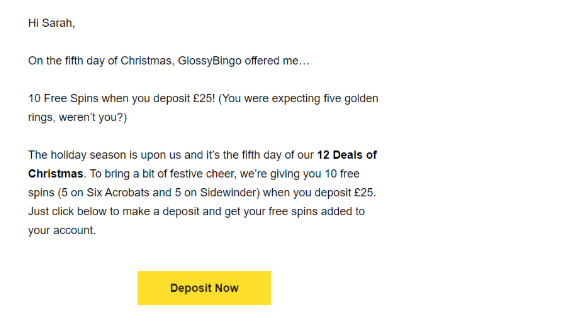 Each month, the gaming brands email users of new slot releases to build awareness of new products and drive more traffic to the site. The email copy mixes a fun, chatty tone that represents the brand by using puns and an informal tone. There is also a description that highlights key features of the game that players will be interested in.
The Call to Action (not in the screen print, but hard-coded into the email) is a strong and clear Play Now to encourage players to go to the site and check out the new game.