← Back to portfolio
My Recent Trip To Naples, Capri, and Pompeii
I was late, but I'd finally arrived in Naples. A cancelled flight followed by a delayed one meant my hotel transfer was waiting and had been for some time. I hurriedly left the airport, weaving between the chaotic crowd of arrivals, departures, and suitcases, while scanning the scene for a dark grey car and a driver called Fabio, who I imagined was impatiently eyeing his watch. As I called his mobile, I gave myself a moment to appreciate the hot, humid air that wrapped around my skin and lifted my spirits. I saw a man across the waiting area glance at his phone and accept an incoming call, just as I heard a 'hello?' in my ear. With my bag hung over my shoulder hitting the side of my leg, I hobbled briskly towards him, both of us relieved to finally get going. As we drove through Naples, up and down the steep streets, past cobbled pavements and decrepit historical buildings, and through the tightest gaps between parked and moving vehicles, I'd already fallen in love with the city.  
My trip to Naples was a short one, more so as the cancelled flight (I'm looking at you Lufthansa) meant I arrived more than 12 hours later than planned. However, I still managed to squeeze in plenty of sightseeing into the time I had there and really made the most of this wonderful city.
Naples
The city's 2,800-year past is etched in the buildings and pavements of Naple's historic city centre. Cobbled streets and alleyways are lined with rugged four-story-tall homes, family-owned restaurants and bars, shops filled with cheap clothes and souvenirs, and street-vendors selling copy-cat designer bags and local jewellery. It's a charming area to wander around for a few hours and I loved being able to drift in and out of the shops, bars and bakeries that took my fancy. I ordered beers in low-key bars, served with aperitifs of peanuts and mixed biscuits. When I wasn't eating free snacks, I was filling up on the best Napoli pizza I've had in my life, with its doughy yet airy base covered in unsweetened tomato sauce, fresh mozzarella, potent basil leaves, and a drizzle of local olive oil.

Capri
From the striking steep cliffs and the bright bluey-green sea to the elegant white-washed villas and hillside vineyards, Capri is one of the most breathtaking islands I have ever seen. The trip over from Naples to Capri was 50 minutes of beautiful scenery and refreshing spray from the waves hitting the side of the boat. The delicious pizza and bruschetta, the chair lift that slowly glides up Monte Solaro, the warm, sweet limoncello, and the open-top taxis made a day trip to the island one to remember.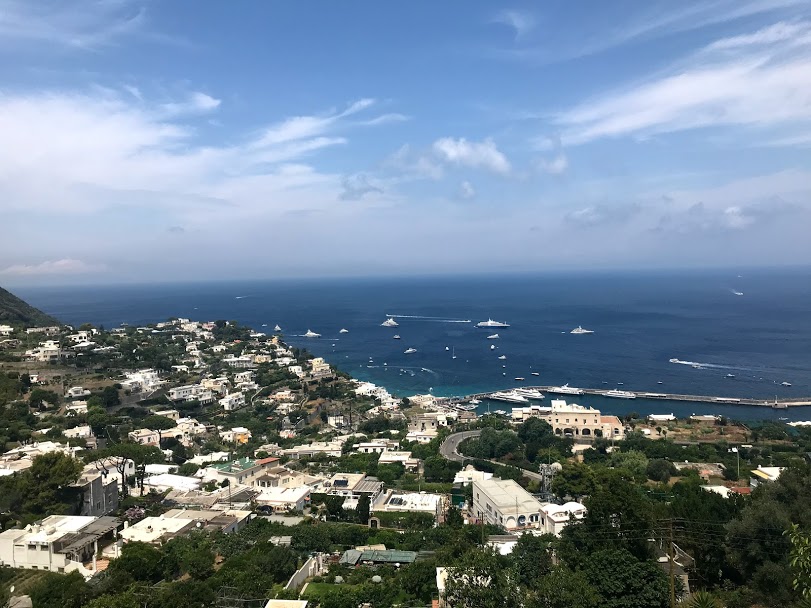 Pompeii
The ruins of Pompeii were one of the most fascinating archaeological sites I have ever seen. The eruption of Vesuvius 2,000 years ago buried the city in a thick layer of ash, leaving a well-preserved snapshot of Roman life. I spent the day wandering around the ancient city made up of the intact remains of past houses, temples, shops, and an amphitheater. At the entrance of the site, a glass building homes the casts of twelve people who died from the eruption, their final moments captured and preserved forever in the volcanic dust that settled over Pompeii.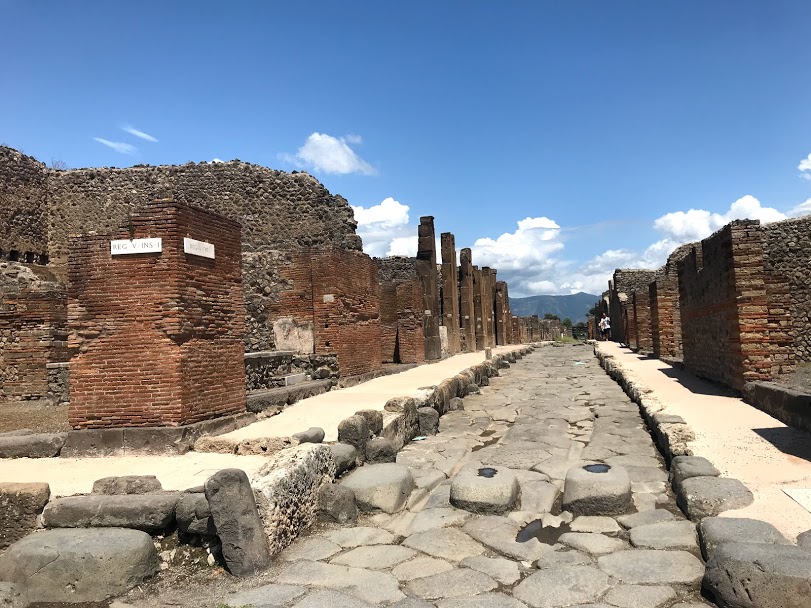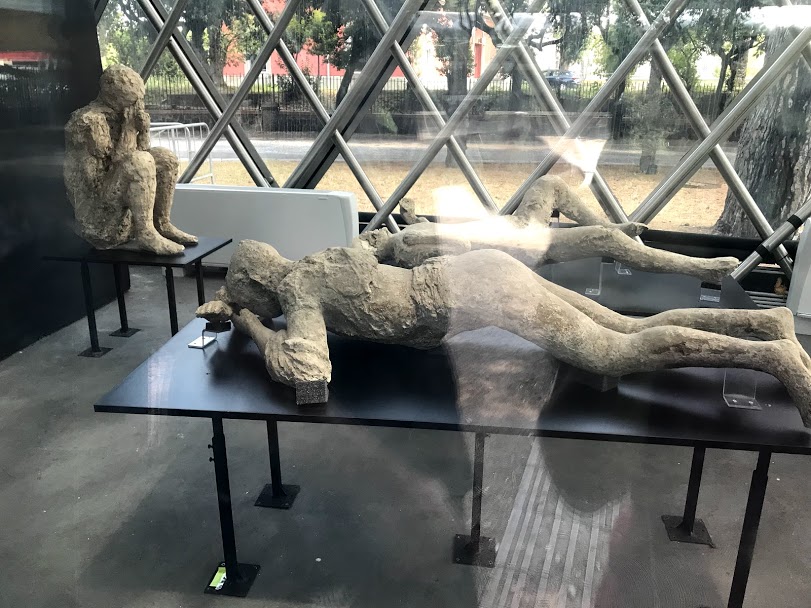 Add a comment